The singing master class will be held again this year.
Master Class in Singing
Motivated by the great success of the master classes of John Lundgren, Camilla Nylund, Elena Pankratova, Kammersänger Stephen Gould, Siegfried Jerusalem, Petra Lang, Markus Eiche, Kammersänger Johan Botha and Prof. Michelle Breedt, it is a lasting concern of the Bayreuth Festival to also offer a master class for young singers within the framework of the Bayreuth Festival 2022.
Lecturer and director of the 2022 master class is Catherine Foster, who will be cast 2022 as Isolde in Roland Schwab´s production "Tristan und Isolde" under the musical direction of Cornelius Meister and can be seen regularly as a concert and opera singer on all internationally renowned stages.
The master class in Singing is addressed to music students at the end of their training/beginning of their career and will take place from August 11th to August 14th, 2022 in the auditorium of the Markgräfin-Wilhelmine Gymnasium Bayreuth. The master class ends with a public final concert on August 14th at 3 p.m. in the hall of Villa Wahnfried. Admission to the final concert is free, there is free choice of seats. Unfortunately, it is not possible to reserve seats in advance. Please refer to the Bayreuther Festspiele website for the most up-to-date hygiene regulations at this time.
Interested participants can apply for the 2022 master class by June 30th, 2022 exclusively by email to verwaltung@bf-medien.de by sending the usual application documents and three documented musical examples (digitized) of Wagner´s work.
---
The Master Class in Singing is brought to you by quirin bank.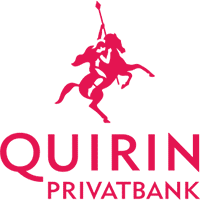 Master Class in Conducting
The Master Class in Conducting will resume in 2022.