Mr. John Lundgern could be won for the master class singing. The conducting master class will be resumed in 2022.
Master Class in Singing
Motivated by the great success of the master classes of Elena Pankratova, Kammersänger Stephen Gould, Siegfried Jerusalem, Petra Lang, Markus Eiche, Kammersänger Johan Botha and Prof. Michelle Breedt, it is a lasting concern of the Bayreuth Festival to also offer a master class for young singers within the framework of the Bayreuth Festival 2021.
The singing master class is aimed at music students at the end of their training and is scheduled to take place from August 16 – 18, 2021, in the auditorium of the Markgräfin-Wilhelmine Gymnasium Bayreuth and will end with a public final concert on the Naturbühne Trebgast.
Interested participants can apply by July 4 via mail to BF Medien GmbH, Festspielhügel 3, 95445 Bayreuth or via e-mail to kontakt@bf-medien.de by sending the usual application documents and up to three documented musical examples, for the master class singing 2021.
---
The Master Class in Singing is brought to you by quirin bank.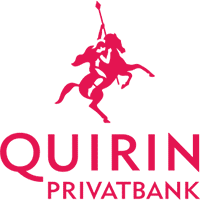 Master Class in Conducting
The Master Class in Conducting will resume in 2022.