"Freudig begrüßen wir"

our award-winning Festival Chorus this year. When Richard Wagner opened the Bayreuth Festival in 1876 with the first full performance of The Ring of the Nibelung, such a chorus did not yet exist. Members of Bayreuth choral societies were called upon to make up the male chorus of the Götterdämmerung.
The chorus today consists of 134 members, who meet solely for the weeks of rehearsals and performances in Bayreuth. They have to shine not only in those choral parts which nowadays adorn every best-of operatic choral recording. Wagner's crowd scenes involve getting into character, and also demand intensive rehearsal from a scenic aspect.
In "Ring"-free years, the chorus has a great deal to do, because Rheingold, Valkyrie and Siegfried are the only works in which Wagner has completely dispensed with a chorus. The vocal and the scenic requirements of the other main works are very different – apart from Tristan and Isolde the chorus in each of his operas shapes essential scenes and must deal with enormous vocal demands. Great vocal flexibility is demanded of the ladies and gentlemen – thus in Götterdämmerung they must appear as warlike and aggressive fighting companions to Hagen, but then in Tannhäuser they have to tread the stage as lyrically romanticised pilgrims, then in turn create multi-layered nuances as knights of the Grail in Parsifal.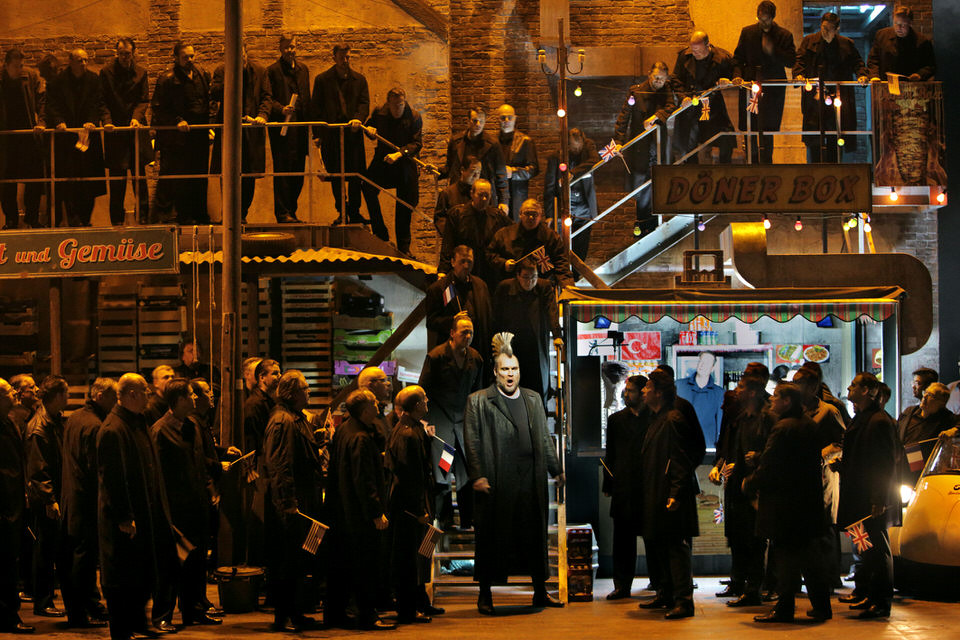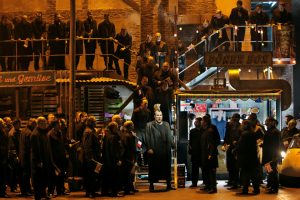 The majority of the singers come out of professional choruses from European opera houses and broadcasting companies; others are not contractually bound to any institution but work as freelance singers, soloists or in choruses, at different establishments or in radio choirs. Some students who aspire to a singing career can also gain experiences with the Wagner repertoire in the Festival Chorus. All the performers have previously passed through a selection process, which is comparable to that of other professional choruses and run by the choral director, in order to qualify for the Bayreuth Festival Chorus.
The cast of the chorus is different each year but there is a very large body of members, many of whom have been part of the festival for many years. The numerous prizes awarded to the chorus, such as the "Orphée d'Or" and the "Wilhem-Pitz Award", testify to their success. In 2014, the Bayreuth Festival Chorus also received the 2014 International Opera Award for the Best Opera Chorus category. It is a tribute not least to the merit of choral director Eberhard Friedrich that it is not only the soloists who are overwhelmed with bravos after the evenings' performances.