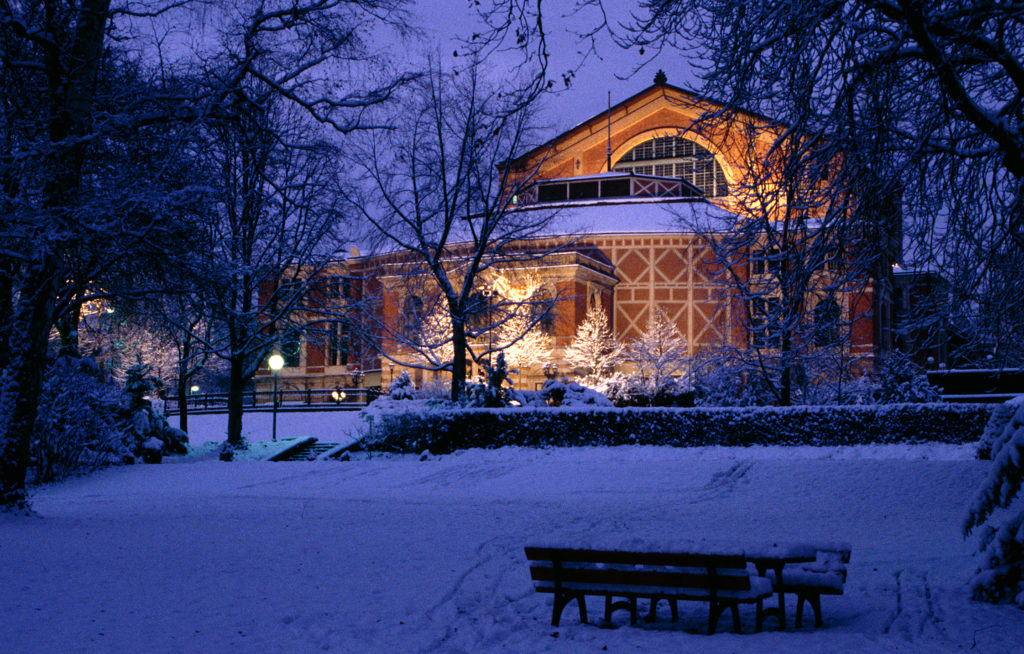 Fröhliche Weihnachten! – Merry Christmas! – Joyeux Noël! – Feliz Navidad!
After an artistically very successful festival year 2018, the Bayreuth Festival wishes all its visitors, participants, business partners and friends a Merry Christmas, joyful holidays and a peaceful, happy and successful new year!
From 22 December 2018 to 7 January 2019, the Bayreuth Festival will have company holiday. Unfortunately, during this time neither telephone calls nor e-mails can be answered. We ask for understanding. From 8 January 2019, the staff of the Bayreuth Festival will be there for you again.