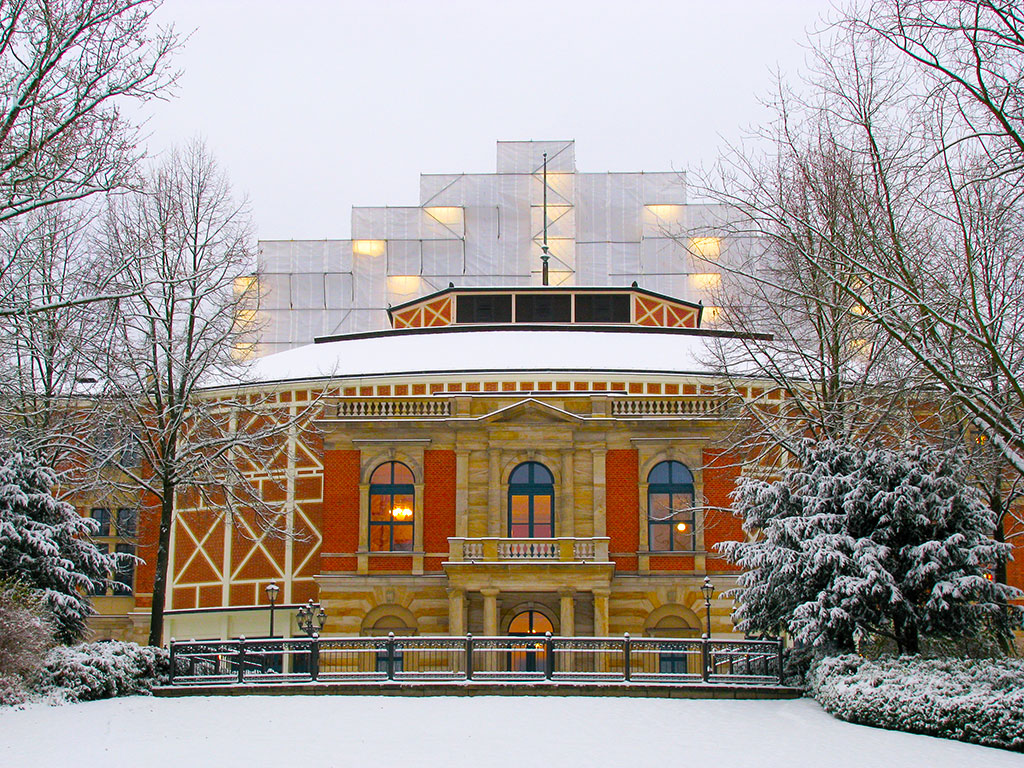 Fröhliche Weihnachten! – Merry Christmas! – Joyeux Noël! – Feliz Navidad!
After an artistically successful festival season in 2017, the Bayreuth Festival wishes all its visitors, participants, business partners and all friends in near and far a merry christmas, happy holidays and a peaceful, happy and successful new year!
From 23 December 2017 to 7 January 2018, the Bayreuther Festspiele will be closed due company vacation. The ticket office will be closed until 10 January 2018 (meantime, please feel free to send your inquiries to ticket@bayreuther-festspiele.de). The Bayreuth Festival will be back for you on January 8 resp. January 11,2018.