Festival tickets 2018 – On March 18, the online immediate purchase begins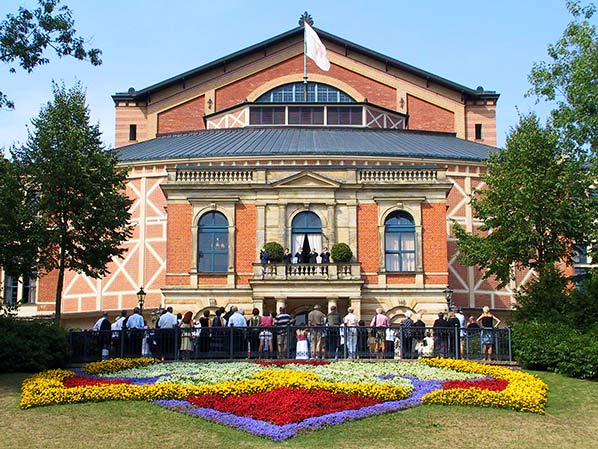 As has been the practice since 2013, the Bayreuth Festival offers all interested parties also for 2018 the opportunity to purchase festival tickets immediately without ordering and often with a waiting period of several years. The online-immediate purchase starts on 18/03/2018 at 2 p. m. (CET).
From this date on, tickets will be available for all 32 performances of the next festival season, each of which will have a different volume and price categories. The interested party can purchase up to 8 tickets directly from the six works of the programme (LOHENGRIN, PARSIFAL, TRISTAN AND ISOLDE, DIE MEISTERSINGER VON NÜRNBERG, DER FLIEGENDE HOLLÄNDER and DIE WALKÜRE), per played work a total of up to 4 tickets.
On March 18,2018 from 10 a. m. to 8 p. m. and on March 19,2018 from 8 a. m. to 6 p. m., a telephone hotline will set up especially for technical support under the telephone number: +49 921 162 715 38. Emails sent to ticket@bayreuther-festspiele.de can only be processed in the order of their receipt from March 19.
There are a number of important innovations in the process of online immediate purchase this year:
A customer account at the Bayreuther Festspiele and a verified e-mail address are required for participation. Anyone who does not yet have a customer account can now register until March 15,2018,11:59 pm at http://ticketshop.bayreuther-festspiele.de/en The e-mail address must be verified by 16 March 2018,12:00 noon. For technical reasons, a new registration will only be possible from 20 March 2018,2 pm onwards.
Since we strive to make the festival performances accessible to as many interested parties as possible, we ask for your understanding that all those who have already been offered or allocated tickets for the festival season 2018 by means of an invoice in the online or written order procedure will only be able to access the ticket shop with a delay of 24 hours after immediate purchase.
The purchased tickets, the so-called online immediate-payment tickets, will be made available to the buyer as a PDF file for downloading in the personal login area "My Festival" (access on the Festival website) from 15 June 2018.
Tickets must be personalized before printing. It is possible to enter the names until seven days before the performance for which the tickets are valid. Should an admission ticket have to be transferred at short notice (e. g. due to illness), it can be rewritten at the ticket office of the Bayreuth Festival up to 30 minutes before the beginning of the performance.
Further and detailed information can be found on our website.